"We are Brian, Sara and William. As a Christian family already blessed by adoption, we are excited to be adding another member to our family. Being parents is the greatest joy in life and we have lots of love to give another child."
---
"When we made the decision that adoption was the way we would grow our family, we didn't know where to start. We were lucky enough to have friends of the family that had worked with Lutheran Counseling and Family Services for their adoption. We set up a meeting with Kate, one of the adoption coordinators, to learn more. When we left the meeting, we both knew LCFS was the agency we were going to work with. There was an immediate sense that we were part of their family and we quickly developed a strong bond with the staff. We knew as a waiting family, this process can be so emotional. We always felt supported, and always received answers and guidance whenever we reached out. Not only did we feel supported but we also saw the support that the birth parents receive. Family is so important to us and LCFS immediately became part of ours. Our son was born in January of 2020 and our dream of becoming parents came true. Adoption is beautiful, hard, emotional, but can be so beautiful. We would not be where we are today without Kate and Lutheran Counseling and Family Services."
– Trina and Jeff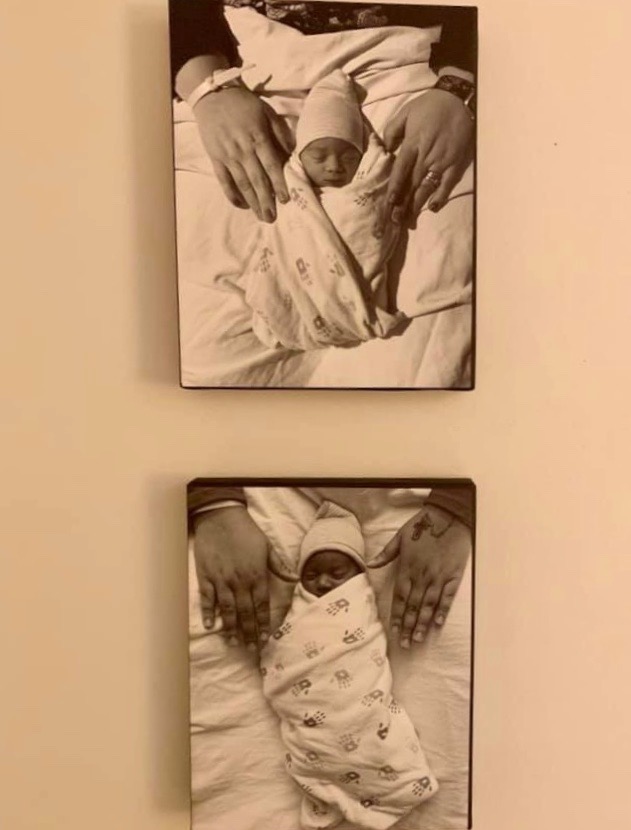 ---
"Over 18 years ago our relationship with Lutheran Counseling and Family Services began. Having been married a few years and realizing that we truly wanted to be parents but it wasn't in God's plan for us to conceive, we turned to the task of finding an agency to help us with adoption. Thankfully our task was made easy when we were able to contract with LCFS of WI to begin our journey to become parents. There was a certain comfort working with people who truly understood how the whole adoption process worked and were willing to help us along the way. The staff was there during the ups and downs that every adoptive couple is sure to experience either with a much needed hug during a difficult time or shouts of joy at a time of celebration. Since adoption is a very legally entailed process, it was a comfort to know that there were people who truly cared for us and were willing to take care of all the legalities so we would be able to reach our ultimate goal of being parents. Not only does LCFS care for the adoptive family, but they are also very caring and supportive to those seeking to make an adoption plan. This was a great concern to us as we wanted the birth mothers/birth fathers/birth family to have all the resources they needed to be confident in their decision. We feel it is important for those making an adoption plan to be actively involved (if they so choose) since they are giving such a precious gift to another – the gift of life! Our family is a success story times two as we have had two very successful adoptions with the help of Lutheran Counseling and Family Services. Our first adoption was finalized in 1998 and our second in 2011. We have had the honor to work with many different individuals at the agency and have been consistently pleased with their professionalism, abilities, and compassion. Without a doubt, we have and will continue to refer others to LCFS who are seeking an agency to work with in their journey to become a forever family. They will forever be a little part of our family."
-Eric, Hope, Mandalyn, and Temperance
---
"My wife and I were looking to adopt and found LCFS. After talking to Kate, we decided they had the capability and personal focus we needed. After about 6 months we were matched with a birth mother, and LCFS provided support all the way along. Our daughter is now thriving in an excellent open adoption, and we are thankful to LCFS for their direction and help along the way."
-David M.
---
"Thanks to Lutheran Counseling Family Services Adoptions our dreams of becoming a family became reality. We are blessed with two amazing children. Kate is great to work with. She will guide you along the journey and help in anyway possible. LCFS made it happen!"
-Thomas H.
---
We found out about LCFS through a friend's recommendation when we were looking for an adoption agency. They were professional and down-to-earth, and did a great job through-out the adoption process. In particular, we very much enjoyed working with Kate Feiertag, the adoption coordinator, as she helped us with our paperwork and home-study, coordinated things with the birth mom, and guided us through the legal process. We were so blessed to have found Kate and LCFS and would highly recommend them for anyone looking into adoption.
– Ethan T.
---
We recommend LCFS to everyone who is looking for a Christian based top notch facility that in my opinion is leading the way in service and respect for all people. This place is the best. We adopted our son through LCFS and they helped us nonstop until we had a baby. Adoption is so stressful financially and emotionally. Every step of the way, our Social Worker was the best. Always checking in, always explaining everything in detail, always guiding us through the steps. They are a small agency but we liked that because we didn't want to be just a number, just a couple trying to adopt like we had been with previous agencies we had used. We are beyond pleased with the relationship we continue to have with LCFS and the friendships we made along the way through this agency.
– Christina D.