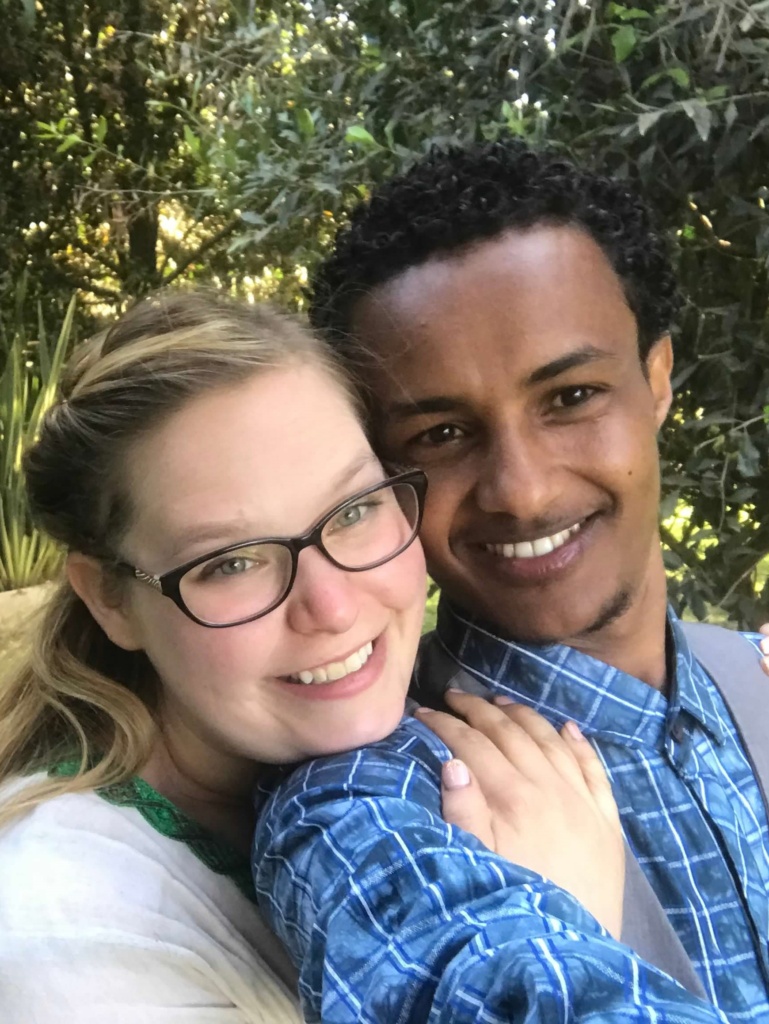 Hello. Thank you for taking time to learn a little about us. We can't fully understand how difficult this time is for you but wish you peace and solace in your decision. We would be honored to be considered as adoptive parents for your child and promise they would be loved unconditionally.
We met in France as international masters students. We found the world in each other and were married in 2018 in Fikru's birthplace, Ethiopia, surrounded by his family. Susie was born with a medical issue causing infertility and we believe adoption is our best pathway to parenthood. We endeavor to give the world to your child.
We both work for local food companies, Susie in food safety & quality and Fikru as a production supervisor. Fikru is an avid soccer fan and supports the premier league team, Chelsea. He also plays pool and plants our garden each year. Susie loves cooking, canning, and developing her own recipes. She also crafts, with projects ranging from crocheting hats and blankets to scrapbooking. Together we enjoy traveling, camping, and gardening. We enjoy the simple pleasures of life like cooking food from our garden and taking care of our chickens and goats.
We believe we are prepared to celebrate a child with any background into our multi-cultural family. We would encourage your child to develop their curiosity, explore the world, and pursue their passions. We plan on continuing to visit Fikru's family in Ethiopia as well as friends in other countries. We also like to explore our own country, especially the outdoors. Our favorite summer vacation is camping with Susie's family. We promise to love and nurture your child unconditionally all our lives. We promise that your child's uniqueness will be cherished and that they will grow up knowing that your decision is a testament of love for them.
Fikru and Susie