---
Pregnant and Unsure What To Do…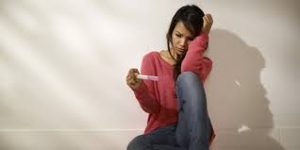 Deciding what to do with an unexpected pregnancy can be stressful and confusing. Our Birth Options Counseling is designed to address your emotional, psychological and physical needs. Our counselors are licensed and qualified to work with you on a variety of concerns including grief, depression, family conflict, substance abuse or other matters of social or emotional concern. They will place the best interests of both you and your baby as their top priority.
Here's What We Can Promise You:
To provide you with options that are best for you and your baby
To support you through your entire journey, without pressure or opinion
To provide loving families for your consideration
To make available any professional counseling you may need
To listen, to understand, to care
Personally and confidentially, our adoption Social Worker will:
Discuss with you your personal thoughts and desires
Assess your situation
Provide resources to ensure both you and your baby are provided the medical care you need
Inform you of the various options you have
Fully support you as you are making important decisions
Everything you need to consider will be presented to you respectfully and honestly to help you decide if you will raise the baby yourself or place the baby into adoption. Our Birth Options Counseling services are strictly confidential. Only others you choose to involve will know. The services we provide are free to birth parents; funding has been arranged through grants and gifts. If you choose to make an adoption plan, be assured that LCFS finds safe, stable, qualified, nurturing parents who are hoping to build a family through adoption. You can help us select the family that is right for your child.
Regardless of where you are in this process, we are available to have a private, confidential conversation with you. We'll provide you with the information, resources and support that you need to make the best decisions.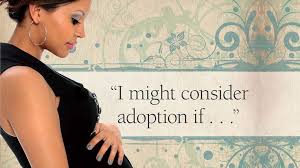 Why Choose LCFS
All local families

All of LCFS's families reside in Wisconsin and comply with Wisconsin's strict adoptive home study processes. 
Birth parents and families who choose to have an open adoption will have more opportunity for ongoing contact. 
Birth parents can build personal connections with adoptive families by meeting in person prior to the child's birth.

All birth parent services are free
Onsite therapists & birth parent counselor

LCFS has qualified therapists and birth parent counselors to help provide emotional support while making your decision to parent or create an adoption plan
All services are done by our agency staff, which allows for a smoother process from beginning to end
LCFS staff provide services in a nurturing and compassionate manner, and understand the sensitivity and emotions involved with creating an adoption plan

Education on all adoption and parental choices

LCFS offers a no-pressure approach to adoption planning.  Our staff will provide information on all options available to women who are pregnant and seeking options for support.  Such options include placing the child with our licensed adoptive families, relative, long term foster care, or our bridge home while deciding
We provide resources for housing, financial, medical, and emotional support

Assistance with legally allowable expenses

Wisconsin laws allow for certain expenses to be paid for to aid and support the health of the expectant mother and unborn child. 

Accessible 24/7

LCFS birth parent counselor carries a cell phone which is available at all times to help answer questions and provide assistance as needed.

Attorney services

LCFS has created close ties with local attorneys who have dedicated years of work to help birth parents with the court process
A Birth Mother's Story
I am a mother of two beautiful girls. I found out I was pregnant with my second child my senior year of college.  Abortion was never an option for me. I saw my baby as a blessing. I tried my hardest to figure out a way to take care of two kids, work, and finish school. I knew that if I did that my kids would suffer and they would never see me, or I could never support them and finish school. I also was not prepared mentally for two kids. I knew that the only way to make a good life for them both was to create an adoption plan for my baby. I met the adoptive family and life has never been the same since. We immediately loved each other.  We see each other often and have an open adoption, as we agree it is best for all of us.  I think that adoption is the greatest blessing because every baby deserves a good family and a good life. I will never regret the decision I made. I can just explain why I did it and the benefits for my child.  My daughter has three wonderful big sisters, two amazing parents, and me. With two huge families, she will never have to worry about anything.
Throughout this process I have felt a calling to help others who are in a similar situation. I have and will continue to be open to talk to anyone who may be considering creating an adoption plan.
---
How to Get Support
Sometimes it helps to speak to someone who has been in a similar situation. LCFS has worked with hundreds of women who have chosen to create an adoption plan for their child. If you would like to speak to a birth mom about their personal insight regarding the adoption process please let us know using the contact information below.
If you are ready to speak to a member of our staff please contact us at (414) 536-8333, by email at adoption@lcfswi.org or through the form below. We are ready to listen and help 24/7 via text or call at (414) 750-4263.